ConstructSafe Accredited National Mobile Testing Centre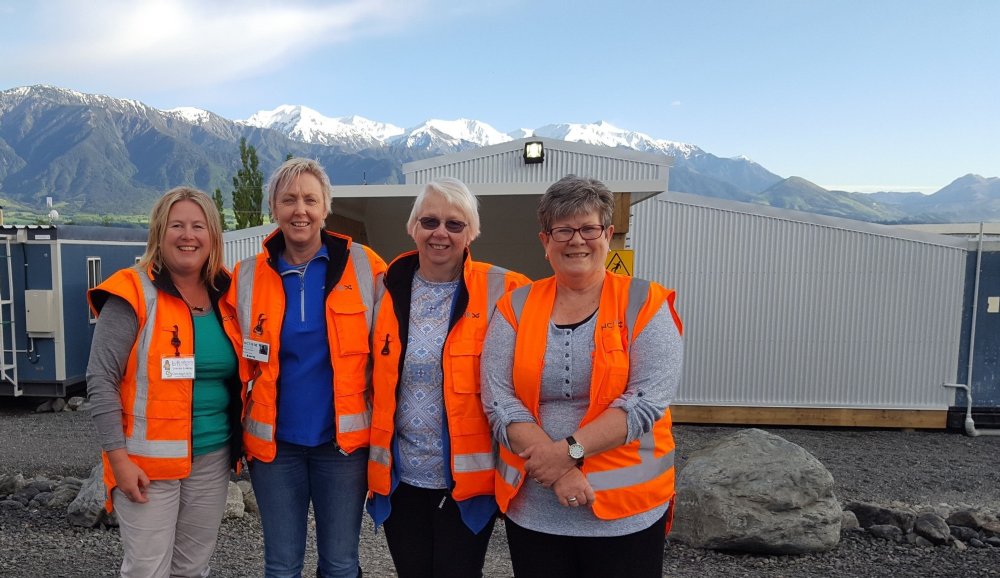 Bluetrack Training is an Accredited National ConstructSafe Mobile Testing Centre. We can travel anywhere.
Our ConstructSafe Testing Supervisors are located in Christchurch, Dunedin and Kaikoura.
Our ConstructSafe team have ConstructSafe Tested in Greymonth, Buller, Blenheim, Timaru to Invercargrill from portacoms onsite locations to office boardrooms. We are happy to travel to you.
For ConstructSafe Tier 1 - Tier 3 - Tier 4 and Tier 5 BOOKINGS
Email jmlowrey@outlook.com or call Joanna on 0278 910 014

The ConstructSafe scheme is a national standard of measurement of health and safety related competency for the New Zealand construction industry. Its proof that you understand and are competent when it comes to health and safety. Our ConstructSafe supervisor will conduct your test at the location and time that works for your business needs.
The ConstructSafe Test is designed to test your knowledge of safety on site. It's delivered through an interactive and easy to understand online test. The test can be taken at a number of test centres, some may even be set up on your site.
What to Expect for ConstructSafe Test Tier 1:
Down load the Tier 1 Framework a must read before sitting the ConstructSafe Tier 1 assessment. 
You will be asked 50 questions that cover the key areas of risk across the Construction Industry. The test will take about 40 minutes.
All persons are required to have a photo identification (only these are acceptable) – NZ Driving License, Passport or NZ Fire Arms License.  The test cannot be taken without actual identification. If you use reading glasses, please bring them with you.
All persons attending the ConstructSafe Test will be expected to be respectful of the rights of others, to be punctual and be prepared to attend and complete the test without interruption. The test is taken under supervision, mobile phones are to be switched off, no talking amongst candidates, no eating or drinking.
We can test up to 10 people at one time per testing supervisor. 
We can also do the Tier 3, Tier 4 and Tier 5 assessment. The cost for these is the same as Tier 1. It is advised that you do the LeadSafe Supervisors Training before sitting your Tier 3 or Tier 4 assessment.
Bookings:
ConstructSafe Testing is by appointment only – ring or email Joanna on 027 8910 014 0r joanna@bluetrack.co.nz to make or confirm a booking.
Failure to show for your test appointment will be charged at the full rate.
Cost:
Our Tier 1 ConstructSafe Test rate includes the first two assesments $145.00+GST. The test is done on an ipads independently connected to the spark network. For group booking of 10 or more $135.00 pp for the first two assesments 
Out of town Rate:
If traveling out of town is required a travel rate will be changed $0.73 per Km, hourly rate of $50.00 per hour for travel and overnight accommodation fee of $200.00 if required.
Testing outcomes:
Information on test outcomes is provided by the Construction Safety Council by email immediately after completing the ConstructSafe Test. Please provide an email address for the test outcomes or you can sign up with ConstructSafe to received emails when your staff sit the test. Check out company sign up  Its free and puts you in the loop of some awesome information form the ConstructSafe Safety Council. 
ConstructSafe Cards will be issued by the Construction Safety Council and distributed by Bluetrack Training this takes about three weeks. Should you want to look up your staffs ConstructSafe number up, you can do a Card Check